A boutique hotel located in Nikunja, Dhaka, Bangladesh (whom I had previously sold several artworks to) sought to refine their identity in the fine-dining industry whilst introducing to the capital, a selection of artfully curated menu in both their restaurant and café. This meant food recipes and photographs that were in themselves, an experience in sensory fascination and soulful satiation. From recipes, menu designing, food styling to photographs, all coalesce into the savoir-faire of impeccable hospitality.
Recipe Selection & Menu Design
Cover for the restaurant menu: clean and simple composition, in colours that radiate aristocracy and luxe.
Page 8 of 10 of the multi-cuisine menu, sorted by cuisine & broken down to courses and ornate descriptions.
Café menu attired in rich tones that entice and simple iconography that leads. Quirky layout and thorough menu for all minds.
Reverse of its sibling counterpart, this unconventional menu is clothed in tropical tones that persuade the parched to indulge.
Gallery: Food styling and Photography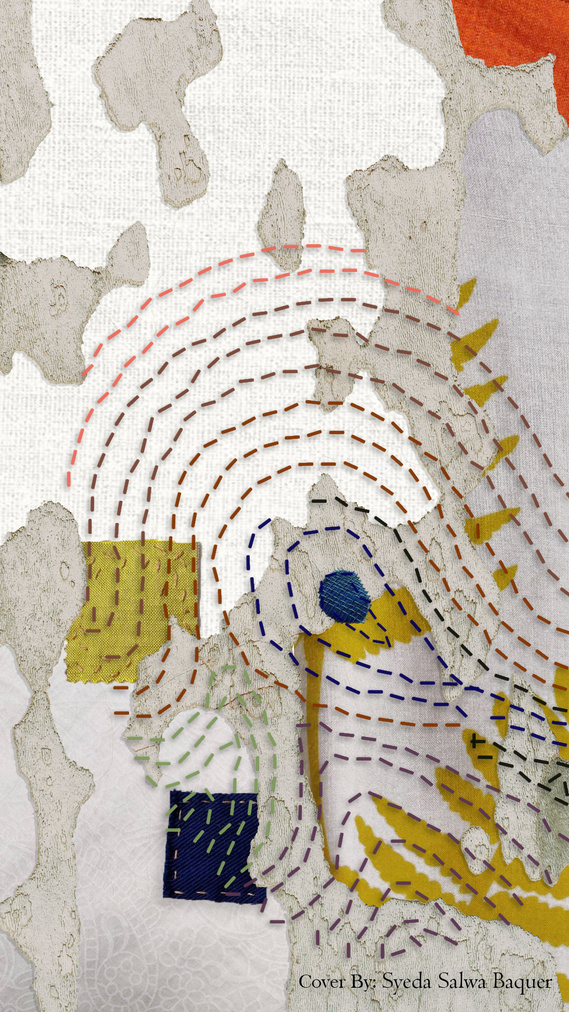 IGTV Cover for Upcycled Clothing Workshop
Medium: Adobe Photoshop
Inspired by Nakshi Katha, the artistic practice of upcycling: needlework and hand-embroidery, applied to old cloth (most commonly saree) to create quilt; indigenous to Bangladesh.
The stitch, in the shape of a finger-print denotes the anomalous singularity of each work unique to their maker.
The colour palette for the patterns comprise of commonly used threads for stitching, while the palette of clothing patches & warm whites/ greys are that of fabric typically used as the base cloth.
An online bakery based in Dhaka, Bangladesh owned by three students about to embark on their undergraduate journeys. Their vision and purpose blend into the desire to dwindle dolefulness all over the city, with a healthy dose of home-baked assortment of brownies and cookies. Keywords for the project: alleviate, appease & ambrosial.
Logo and Menu Design Template